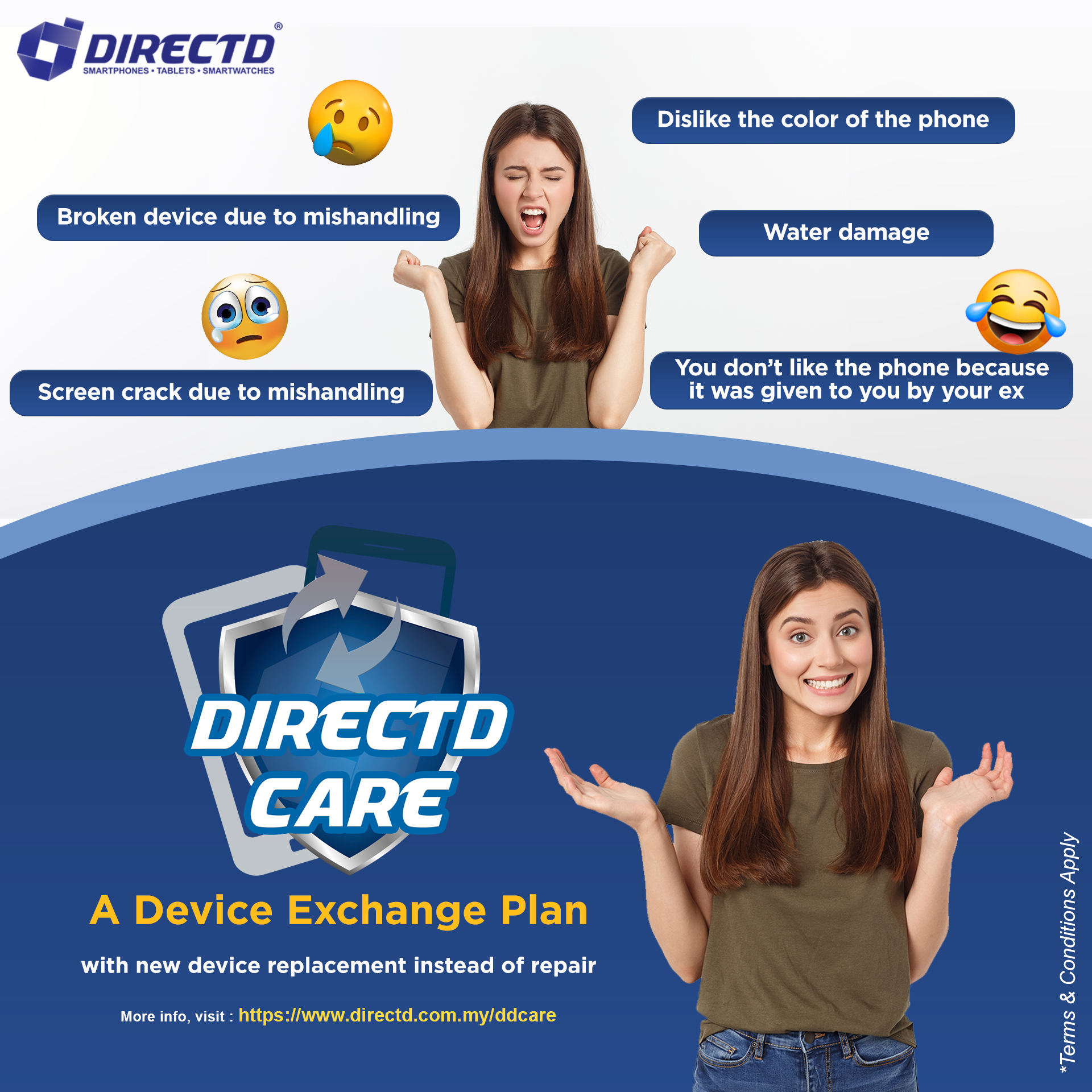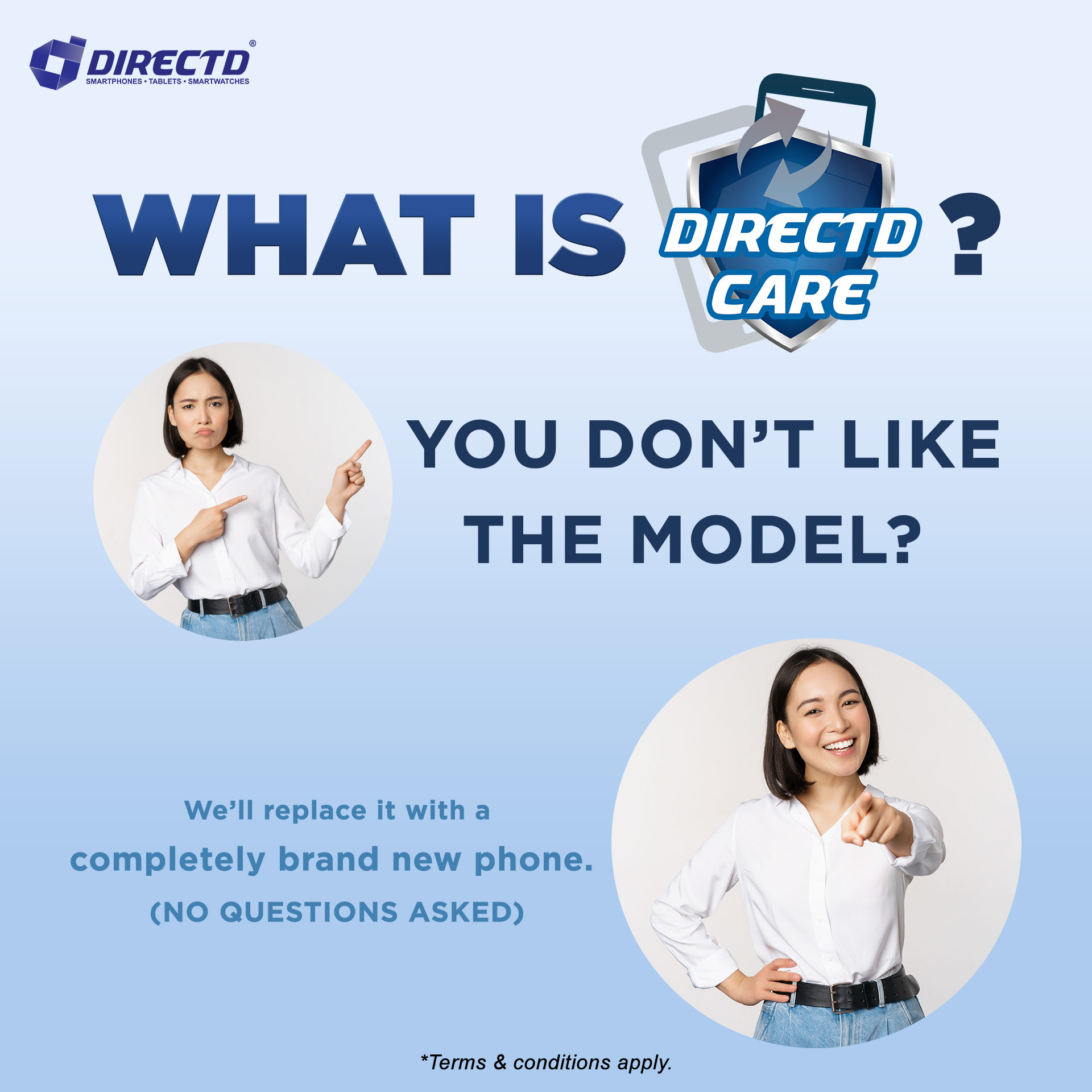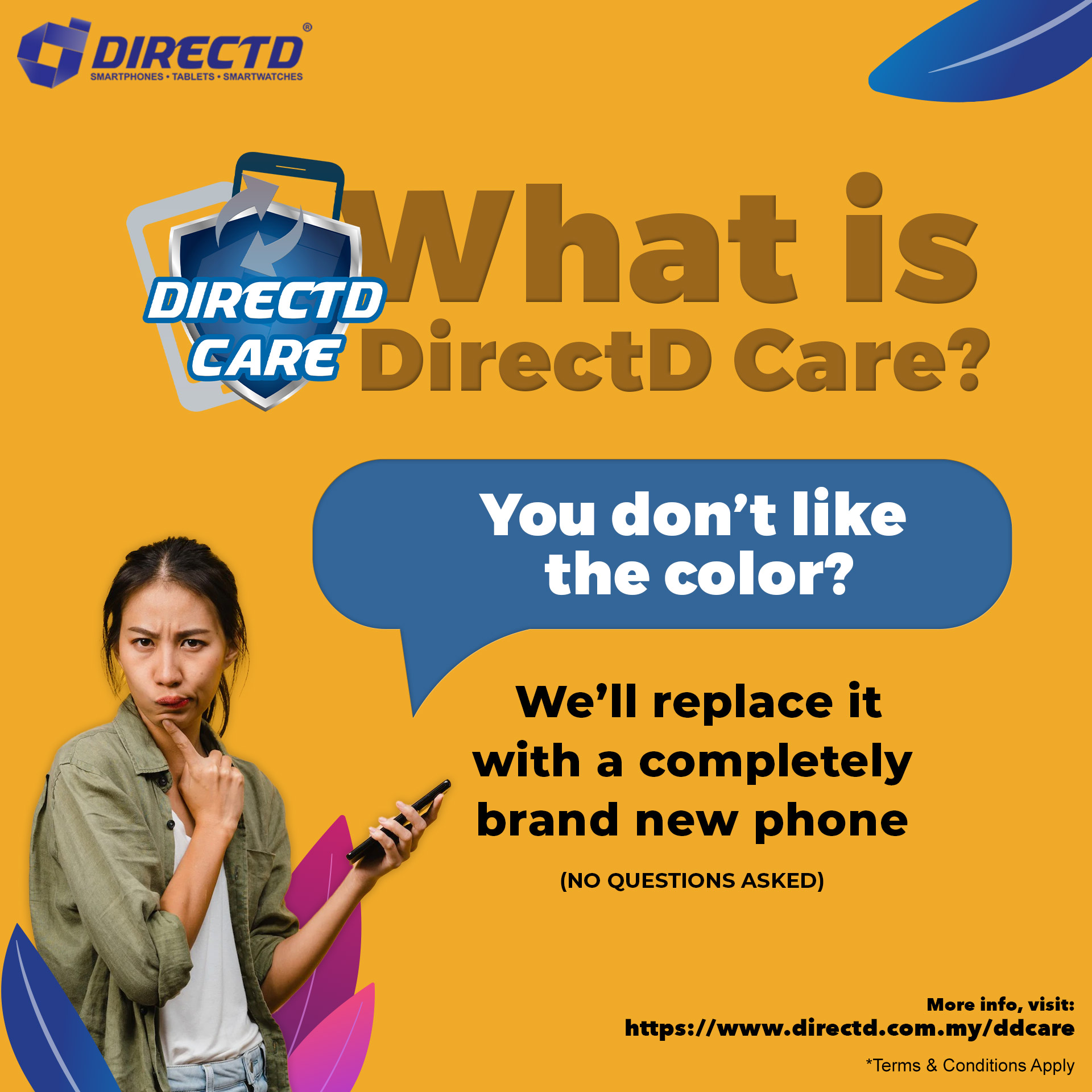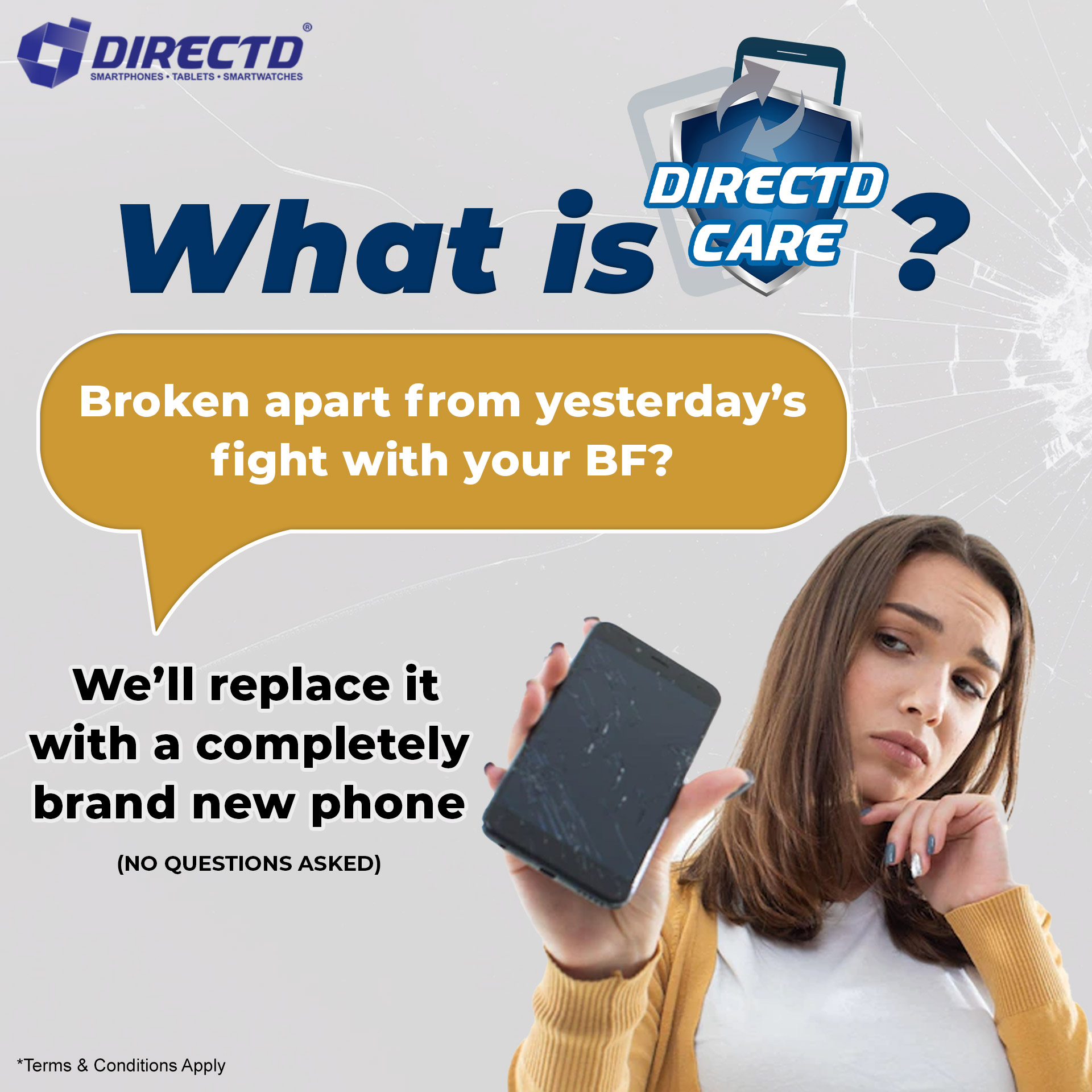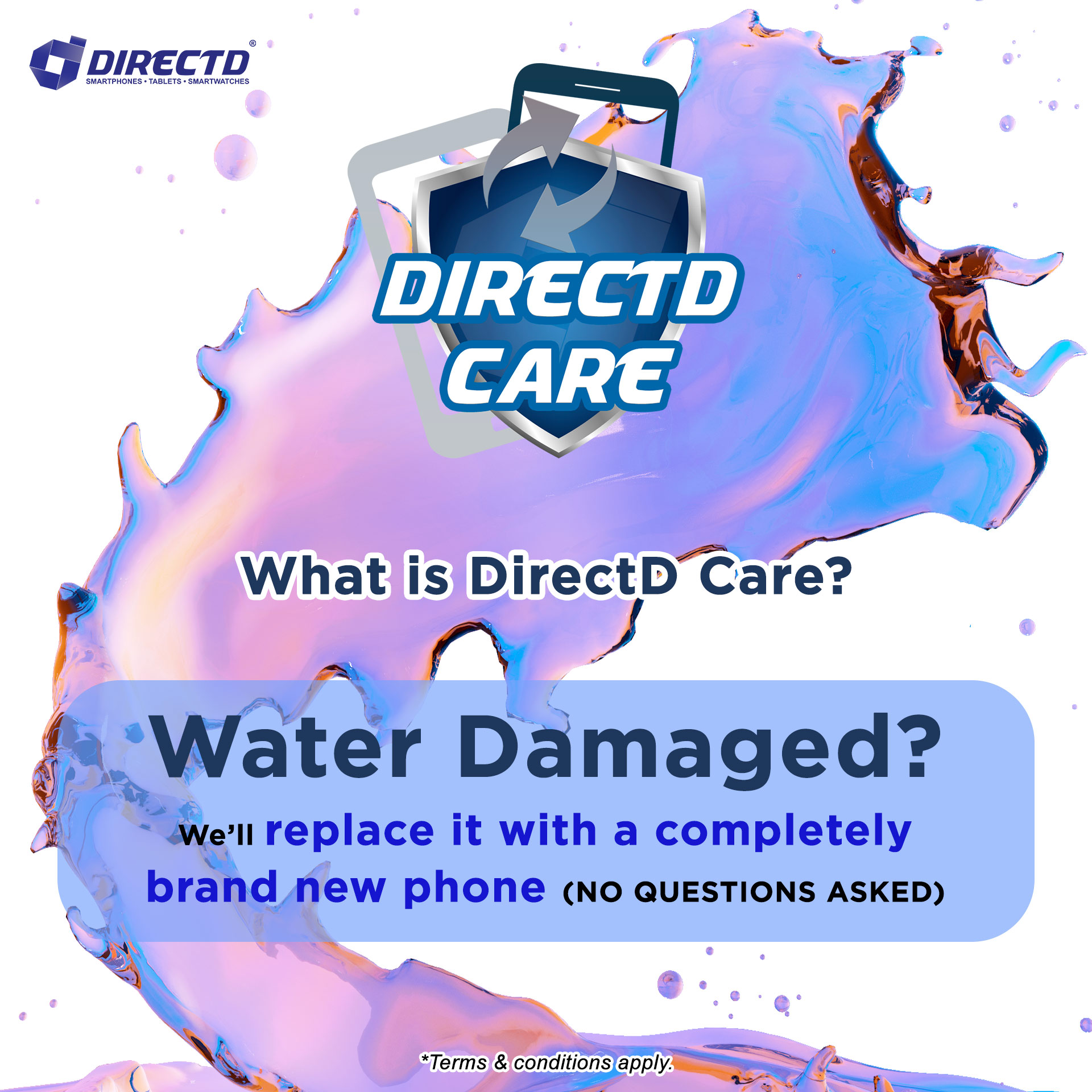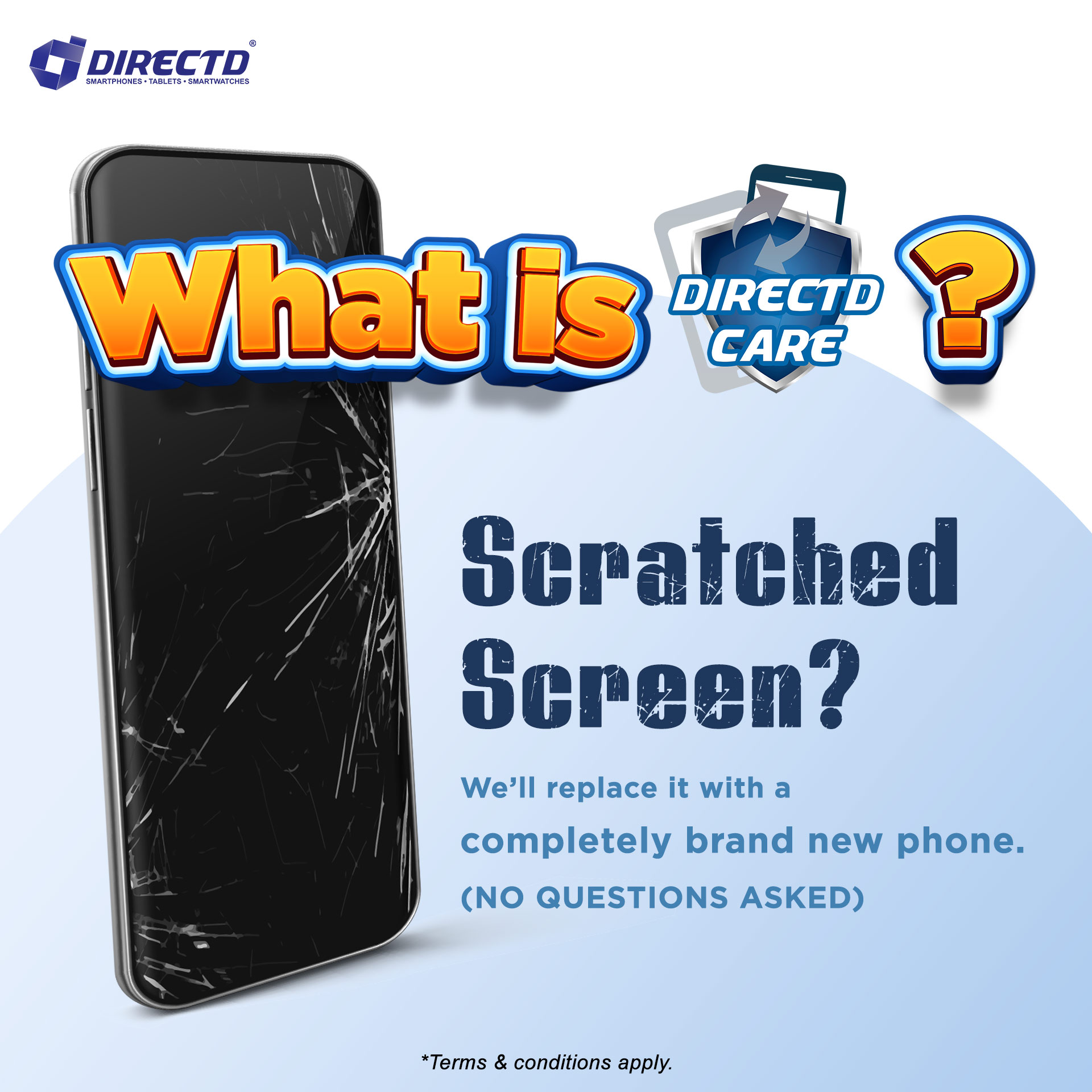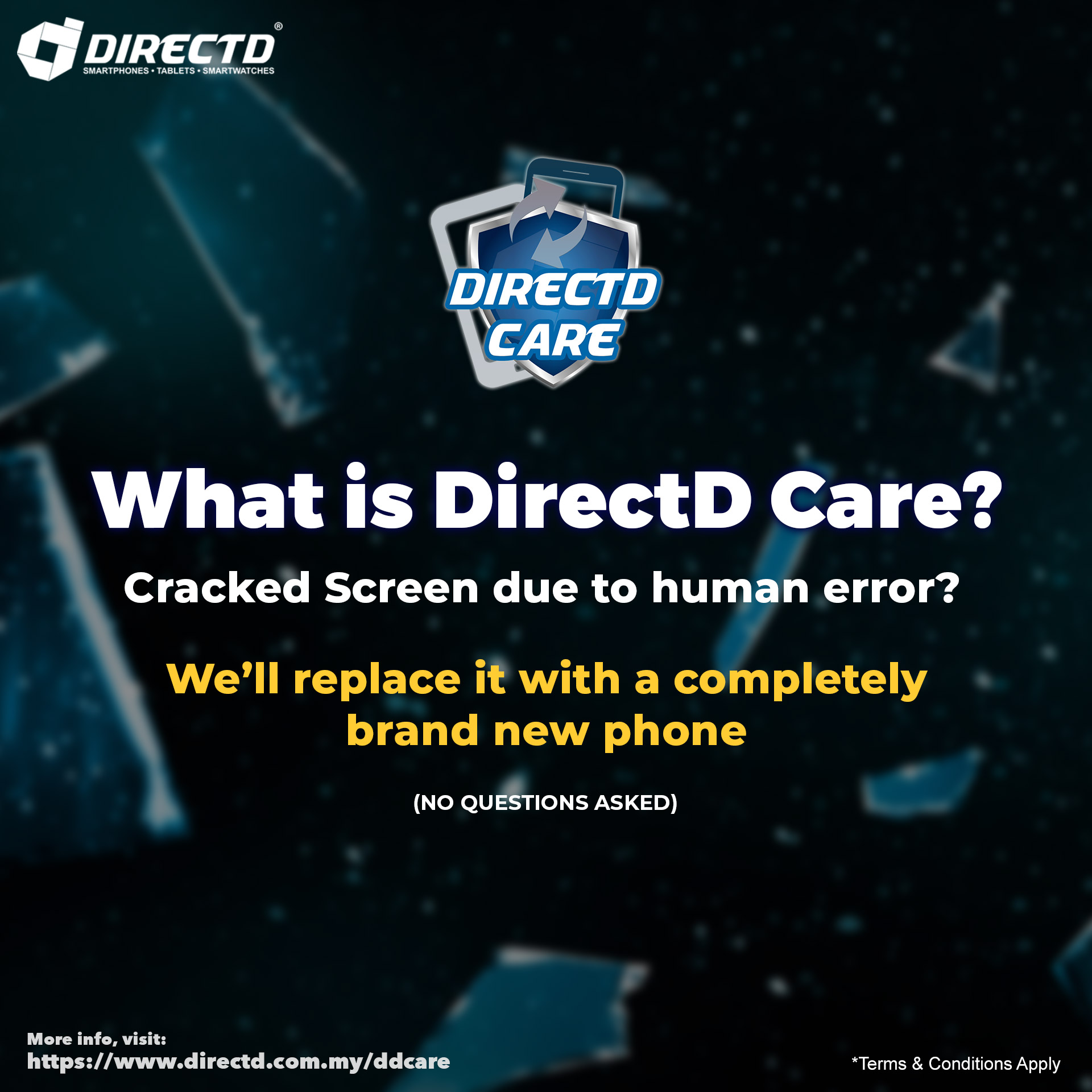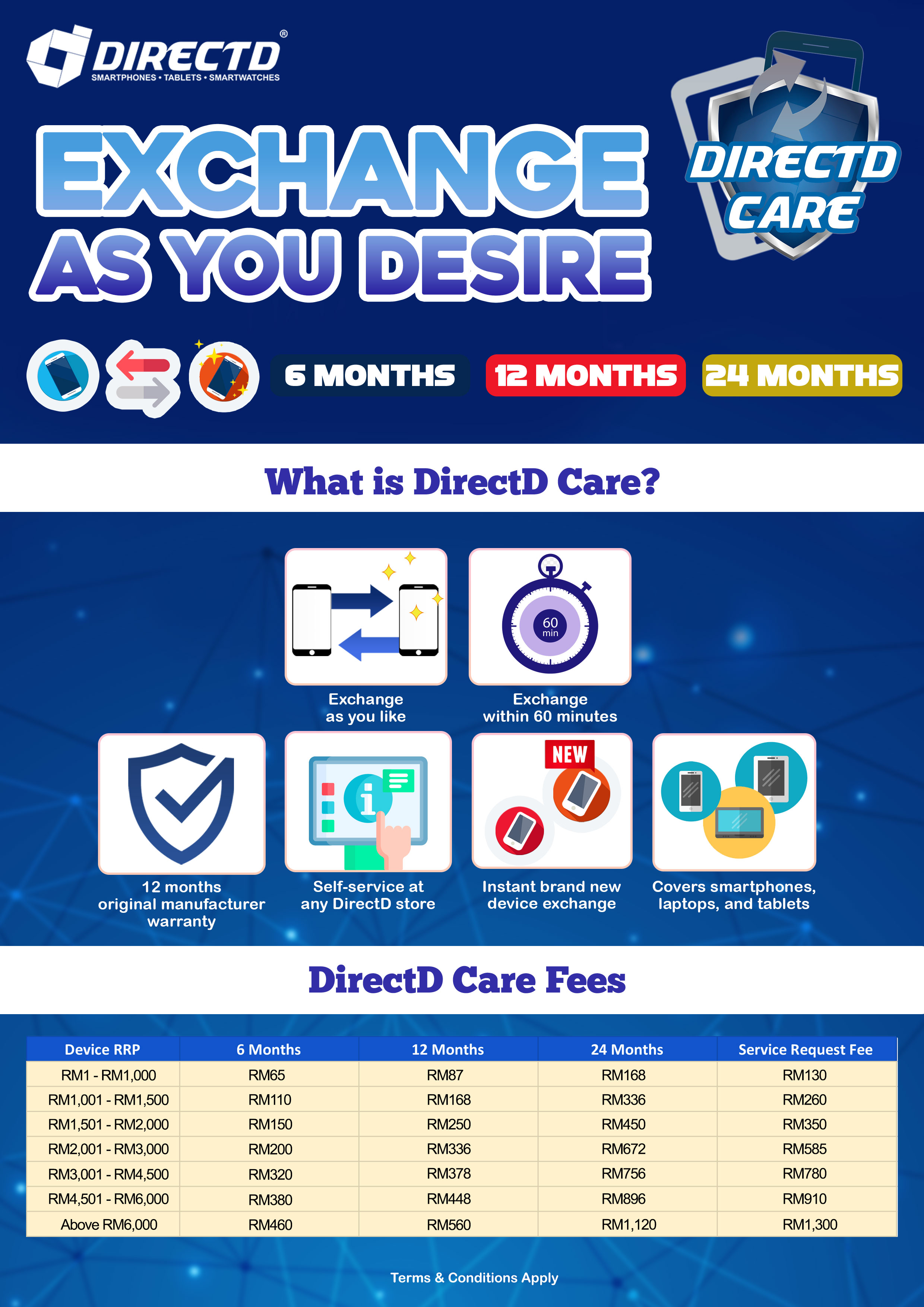 Introducing DirectD Care 3.0.
Your best device exchange plan ever💪
A device exchange program with new device replacement instead of repair (same model)
Under what circumstances, can you request for an exchange?
Anything! If you don't like your phone, we'll replace it (No questions asked)
How long is the exchange process?
Do i have to bring back the full set together with the box?
No. Just bring back your phone without any accessories or box, we will replace a brand new full set for you.
Where do I send the device for exchange?
What are the most common reasons in which customers request for an exchange?
- Dislike the color of the phone
- Broken device due to mishandling
- Screen crack due to mishandling
-You don't like the phone because it was given to you by your ex🤣
How long is the coverage period?
• 6 months (1 time exchange)
• 12 months (1 time exchange)
• 24 months (2 times exchange, once per year)
How much is the cost of DD care?
It depends on the price of the phone, please click on this link for pricing>https://www.directd.com.my/DDcare
Is there any charges for a new replacement?
Yes. Service fee is applicable for each time a new set requested.
How do I purchase DD care?
Buy any device (Smartphones/Tablets/Laptops) at DirectD, and you can purchase this awesome exchange plan.
Click here for full terms and conditions